Pickup For Rent At Best Price
Our technical specifications in reefer vans, reefer trucks, refrigerated vehicles, trailers for rent, and since we comprehend the industry, we try to provide flexible and customized renting options. Al Fitrah has partnered with a number of well-known enterprises in the food delivery, medical, and event catering industries. Al Fitrah Standard Transport offers the widest range of chilled vehicles, freezer trucks, chiller vans, and general dry trucks in sizes, either with or without mechanical rear lifts. We offer short- and medium-term rentals, as well as identical and the next shipping and passes solutions.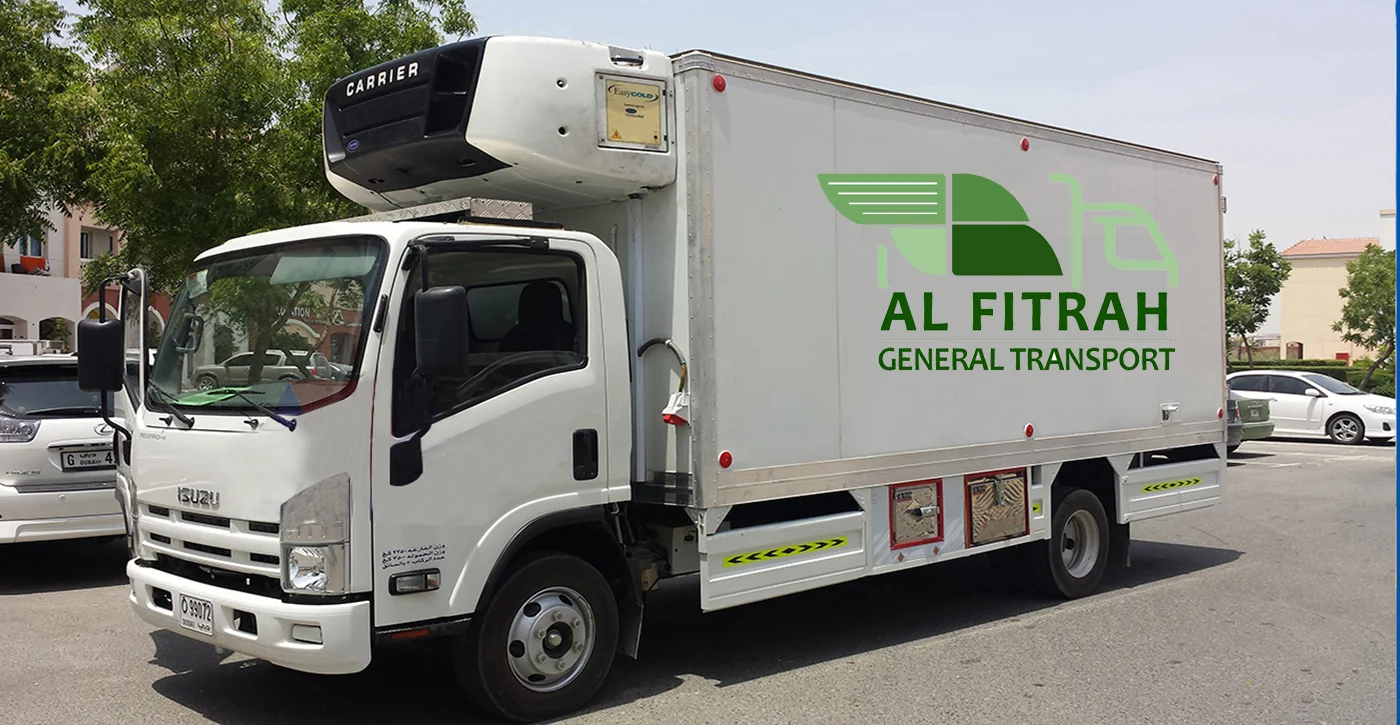 Al Fitrah Pickup For Rent
Al Fitrah is a transportation company established in the United Arab Emirates with years of expertise in refrigerated vehicles and transportation services in Dubai, Abu Dhabi, Sharjah, Ajman, Raz Al Khaimah, Fujairah, and Al Ain. The fragile proper utilization of today is far more diversified than those of previous generations. Modern systems change too quickly to keep up with shifting consumer tastes, fulfill constant demand, and adhere to progressively severe worldwide security and cleanliness regulations. Al Fitrah adjusts their reaction times throughout geographies depending on the resource, climate, and disruptions.
Our Transport Services
It is guaranteed that our fleet of trailers for rent, reefer vans, and reefer trucks is very well kept and that we have the finest and most up-to-date fleet of trailers. In provider to safeguard that it can deliver high, oversized deliverables smoothly and economically, without causing any damage, as is common with many subcontracted transportation service providers. Their in-house staff of professional drivers is on the lookout 24 hours a day, seven days a week, to guarantee that the trailer for rent is completely ready and in top shape to handle your deliverables. Good service is good business, they say.
Why We best For PickUp For Rent?
Al Fitrah gives out trailers on a contractual basis or on rent and leases trucks and trailers are appealing and sustenance trust and reliability because they give the renter more control and influence. Businesses, on the other hand like us are much more challenging to fund due to their intrinsic risk. Lenders are much less cautious when it comes to purchased truck trailer rental and leasing firms because they are known goods and services. While purchasing a business we force to ensure success which can boost your chances of receiving finance and being profitable at both ends.
PickUp For Rent Service States
We are providing services in all states of UAE like Dubai, Abu Dhabi, Sharjah, Al Ain, Ajman, Umm Al Quwain, Fujairah, Ras Al Khaimah, etc.
Email us: info@alfitrahtransport.com
WhatsApp/Call: +971 50 5710127
About Us
AL FITRAH GENERAL TRANSPORT is a trading name of AL FItrah General Transport which boasts many years of experience in refrigerated trucks & transport services in Dubai, Abu Dhabi, Sharjah, Ajman, Ras Al Khaimah, Fujairah, and Al Ain.
Office # 09, M17 MUSSAFAH industrial area, Abu Dhabi
info@alfitrahtransport.com